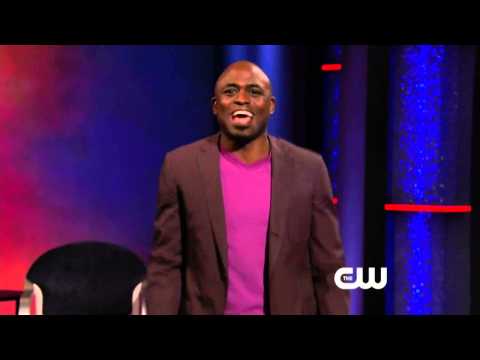 The Militant Baker: Things No One Will Tell Fat... →
Awesome essay
"So here's the real reason that rape jokes are troubled territory - Because..."
– Chuck Wendig (via vickiexz)
"Opening your heart and being courageous and telling people that you care about..."
– Amy Poehler (via laughingly)
"What a blessing it is to love books. Everybody must love something, and I know..."
– Elizabeth von Arnim (via llibre) Books and gardening
"Don't worry about your body. It isn't as small as it once was, But honestly,..."
– For My Mother When She Doesn't Feel Beautiful (via damp-earth) Awesome poem
"Don't plant your bad days. They grow into weeks. The weeks grow into months...."
– Tom Waits  (via paperlover) Love this:)
Overload
It's time… I am cutting back on the tumblrs I follow. I can't keep up the way it is. I will probably have to cut three or four times, until I find a group size I can manage… For now, I'm choosing to remove some of the really active tumblrs I follow, and some of the ones that haven't posted in months. I'm trying to leave the people I've personally met...
Seriously, USA?: We need to talk about the... →
yeti-detective: How is this even a thing? I'm a dude. I get it. Girls can be scary. They look just like humans, but they make Weird Things happen in your pants-area. It must be magic. They are the Gargamels to your dick's whatever-Smurf-your-dick-is. (Sidenote: the makers of The Smurfs…
"What I've come to realize is that I love reading much more than just as a hobby..."
– How I Learned To Love Books (via bookriot)
"Do you know how hard it is to walk into a building devoted to not becoming you..."
– Lindy West (via courtneybeth)
Maureen Johnson: I'm Not Going to Encourage You To... →
maureenjohnsonbooks: What a post title, right? WHAT IS MJ THINKING? Here is what I am thinking! I just got a whole bunch of comments in, and I noticed that these—like many I get—are from people who say (in various ways), "Encourage me to write! Tell me I can!" I'm not going to do that. That would not help you. I…
Redefining Body Image: On defining body positive... →
redefiningbodyimage: The more I work towards owning my body (which is, let's face it, a lifelong work-in-progress), the more I realize how all of my effort goes toward defining and sticking to my own rules. Defining what health means to me, what my body means to me, what fitness means to me and why, then promptly… This is amazing… I needed to hear this said today.
"Let someone love you just the way you are – as flawed as you might be, as..."
– Marc Hack (via itdoesnothurtanymore)
Writer: I've planned and plotted this novel. I know what's going to happen, and I know my characters like the back of my hand.
Main character: Lol no
Writer: What - what are you doing. You aren't supposed to do that.
Main character: wanna do it
Side character: hey you don't mind if I ruin this thing do you
Writer: STOP IT.
Main character: brb gonna steel a boat lol
Writer: I MADE YOU DO AS I SAY.
Whole book: LOL NO.
"Well-run libraries are filled with people because what a good library offers..."
– Zadie Smith, in the New York Review of Books. (via thebronzemedal)
John Green's tumblr: An Open Letter to Undecided... →
fishingboatproceeds: Somewhere around two percent of voters are ostensibly still undecided about who they'll be voting for in the Presidential election. These people are often ridiculed, because it's easy to make fun of a small minority, but many voters (including myself) are balancing competing interests and also…
Now I'm really curious...Reblog this if you're 20...
The lack of notes.
"The fundamental difference between the 19th century romantic novels and the..."
– Kristina Deffenbacher, Professor of English at Hamline University in Saint Paul, Minnesota: http://www.popmatters.com/pm/feature/159709-lesser-shades-of-jane/#.UCHs_6LE1jI.facebook (via cmtilney) What 19th century romance novelists were doing, which most modern ones are not, is very carefully...
"It's this kind of ignorant trash that sets feminism back decades. Women who..."
– An excerpt from the greatest book review I have ever read. (via cherryburlesque) ^^^ probably the best, truest and most perfect thing anyone could have said about FSOG. Thank you. (via 50-shades-of-wtf)